FROM VOCAL STRAIN TO

EFFORTLESS SINGING
Step-by-step instruction to master your singing, grit, and distortion.
Stop Losing Your Voice.
Start Training It Instead.
Do you know the techniques essential to train your voice?
You spend more time sifting through vocal exercises than doing them.
You lack endurance, power, and range even after years of practice.
You're concerned about vocal fatigue, tension and strain when you sing.
Singing and screaming should be
effortless.
We show you how to do it right.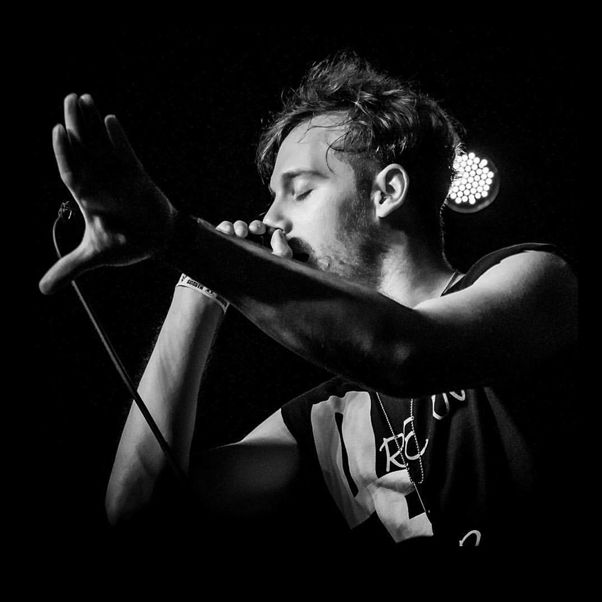 We Know Rock Vocals
★ Targeted, time-tested, and proven rock vocal techniques
★ Over 7,000 students enrolled from beginner to advanced
★ 20+ years experience teaching and singing rock
★ Over 95% of students notice immediate results
Each Course Takes the Mystery out of Becoming A Successful Singer
\Learnworlds\Codeneurons\Pages\ZoneRenderers\CourseCards
I've seen close to twenty paid singing courses that repeat the same things over and over again. But these courses actually tell you HOW, and most importantly, WHY you are doing the exercises. Everything is expertly and clearly explained.
— Marcos Santana
3 SIMPLE STEPS TO UNLEASH YOUR VOICE
Get Access
With a one-time purchase, get access to over 60 lecture videos with detailed instruction, targeted vocal workouts, and audio training routines.
Train Your Voice
Shape your sound rather than push for it. We'll help you master the simple and effective techniques designed for rock and metal vocals.
Sing with Confidence
Mastering your voice isn't difficult. You just need the right guide. Enroll in one of our courses and begin singing with confidence.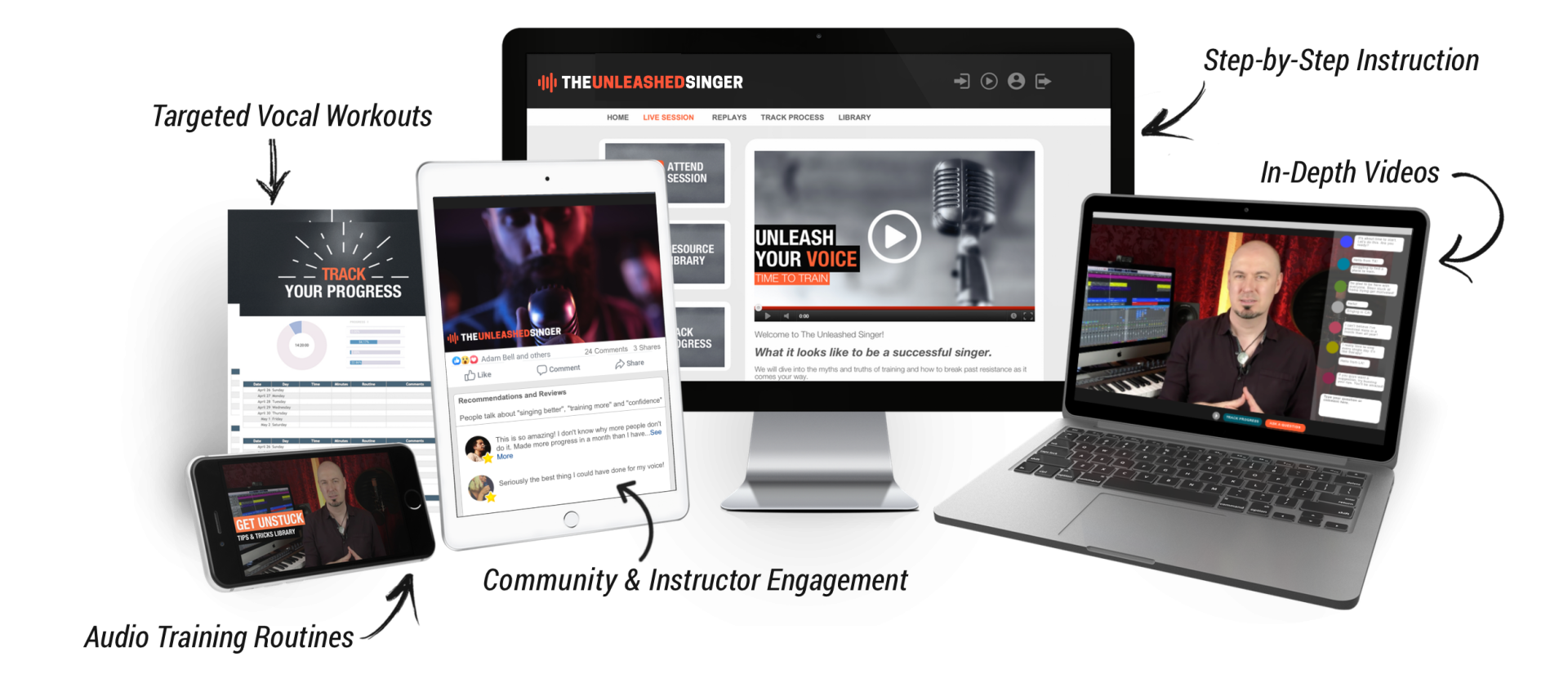 Effortless Singing
Eliminate the pain and fatigue associated with rock vocals. Learn to sing with power and endurance.
Shape Your Sound
Stop pushing to reach notes and start shaping and releasing into them instead.
Rock Vocal Technique
Use proven techniques to shape your voice and develop your own unique sound.
Breath Support
Understand the mechanics of proper breath support to relieve tension and amplify your voice.
Powerful Emotion
Develop a voice that captures and delivers the emotion of your song.
Command & Control
No more guesswork. Build coordination, strength, and power with time-tested rock vocal techniques.
Draven Grey
Draven Grey, founder of Rock Singing Lessons, has been singing and performing for over two decades. As a Rock Singing Coach, he covers the depths and challenges of rock & metal vocals. As a rock singer and TVS Certified Instructor, he has an exhaustive understanding of the rock voice and knows how to get students to sing with power and control.
He'll show you, step-by-step, how to achieve vocal mastery for yourself.
I absolutely loved the course!! Super helpful and no bull! Draven is very visual and really helps you understand how to place your voice without hurting yourself!
FILIPE MARTINS
All the exercises are very well explained. Made great progress from scratch. When asking a question you get a quick and comprehensive response from the instructor, which is great.
MARCELO REVOLLO
Amazing information that I keep going back to when I need clarification or I'm having a hard time with something, especially with sound color and building power.
LORELEI SNOW
Add control and power to your voice.
Rock Singing 101

FOR ONLY
$27
ONE-TIME PURCHASE | INSTANT ACCESS
Over 90 minutes on-demand instructional videos

Top techniques to add control and power to your voice

Exercises to make your voice consistent, rather than breaking, shouting, pulling, or reaching.

Understand breath support – the way Pavarotti taught it, and how it applies to rock singing.

Less push – more power. In these videos, we will show you how!

Audio training files to train along with on the go

30-Day Money Back Guarantee. 100% Customer Service.
Created with